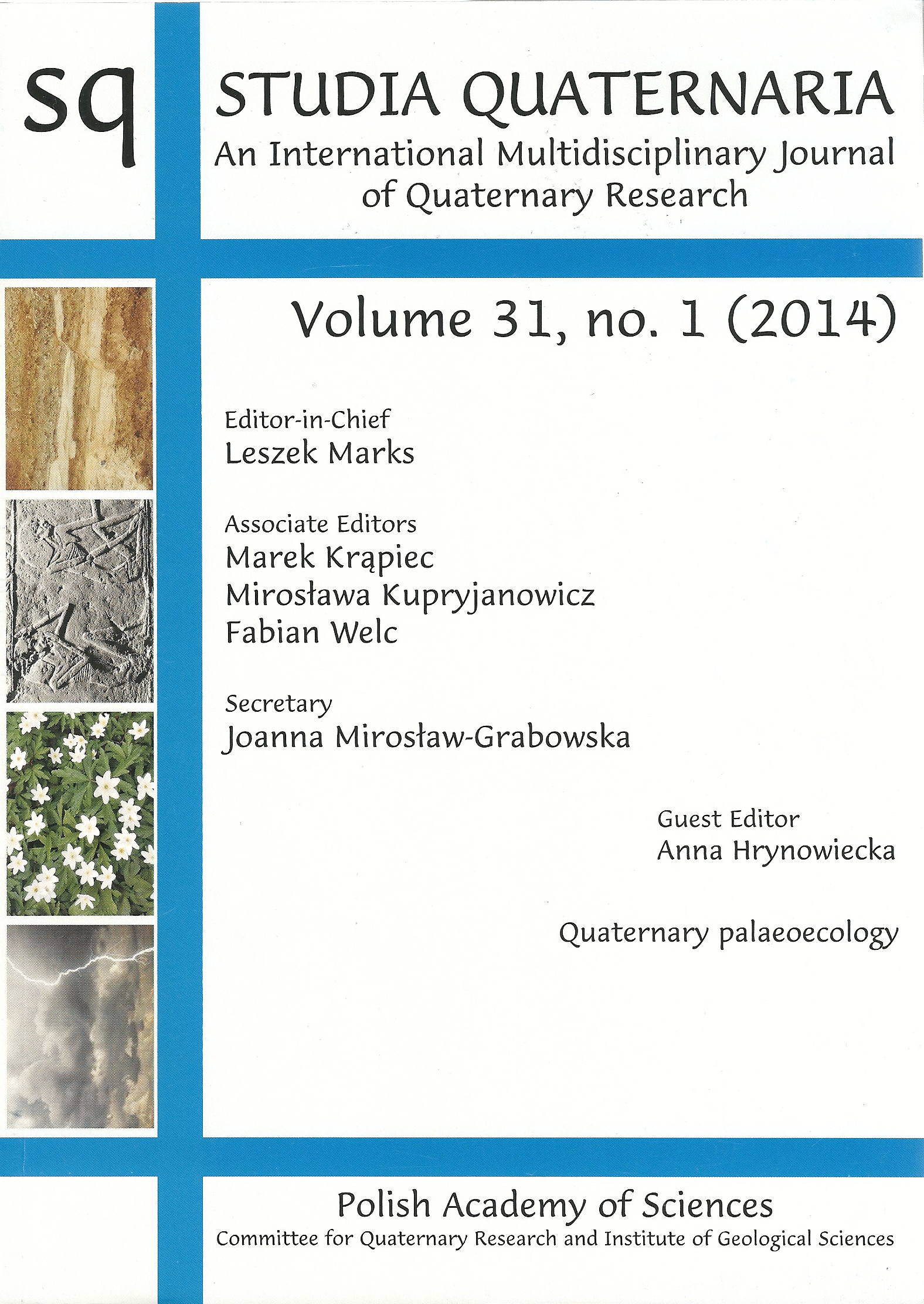 ---
Journal
Editors
History
Subscription
Statement
---
Articles
Current Issue
Archives
In press
---
For authors
Instruction
---
For reviewers
Instruction
Reviewers (2013 -
---
Subscription
Studia Quaternaria

is going to evolve from local issue to the journal of international character and international impact. In 2000-2012, only one issue per year was published, which, besides the submitted papers, contained invited papers on topics representative to the

Studia Quaternaria

range of interest. Since 2013, two issues have been published. In the future

Studia Quaternaria

will be issued quarterly. If you are interested in subscription of Studia Quaternaria, just contact the Publisher by e-mail.
Publisher
Institute of Geological Sciences
Polish Academy of Sciences
ul. Twarda 51/55
00-818 Warszawa
Poland
tel.: +48-22-6978701, fax:+48-22-6206223,
e-mail: ingpan@twarda.pan.pl